Hiller Printing invites you to experience the service that keeps our customers coming back.
Established in 1976, Hiller Printing was founded on old-fashioned hard work and honesty. Our entire team is committed to providing each customer with high quality, competitively priced printing. We accomplish this by building strong relationships. In fact, many of our customers have been with us since our early years!
Hiller Printing is proud to be a part of the West Texas print community and we greatly appreciate the opportunity all of our loyal customers have given us to serve them. Contact us to learn more.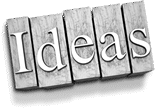 Show us what you'd like to create, or work with our design team to find your unique creative direction. Contact us for innovative ideas and unsurpassed service.
TRUST US TO DELIVER
Experience
We are ready to put our range of experience to work for your business or organization.
Healthcare
From patient registration forms, and prescription pads, to physician's orders, lab orders, and basic business cards, we've got just what the doctor ordered.
Business
We can work with your group or organization to design and print letterhead, business cards, newsletters, order forms and message pads that can keep your business running smoothly.
Non-Profit
From invitations, programs and tickets for special events to brochures, annual reports and letterhead, we can help you achieve your goals.
Religious
We can help your church or religious organization communicate with newcomers and members alike with schedules, visitor cards, programs and posters.
Food Service
From menus and coupons to flyers and gift certificates, leave the printing to us….so you can focus on the food!
Education
We can provide letterhead, business cards, programs, tickets and other materials that make the grade every time.